Pleat soap wrapping machine
Views:66 Author:Site Editor Publish Time: 2017-11-01 Origin:Site
Product Description :
This machine is applicable to hotel soap pleat wrapping. the machine feed the soap on the conveyor with a sensor to detect if the soap is on position to be ready for sucking. At the same time, the film is feeding and cut into hexagonal sheet, it will also be detected by sensor to feed on the position in forming system. Then the soap will be wrapped by this sheet in pleat shape and labeled on top to seal at the end.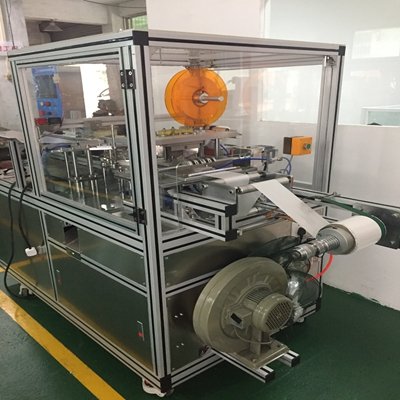 Dated:2015-3-15
Model:HT960
Country:dubai
• This machine is used for packaging of hotel soap, the design capacity 50 pcs/min.

Technical parameter:
| | |
| --- | --- |
| VOLTAGE | 220V |
| FREQUENCY | 50-60HZ |
| POWER | 1500W |
| PRESSURE | 0.4-0.6MPA |
| GAS CONSUMPTION | 0.3 L/Min |
| DIAMETER OF SOAP | 40-60/50-70MM |
| THICKNESS OF SOAP | 6-35MM |
| PACKAGE FILM ROLLER | ≤φ500MM |
| PACKAGE FILM CORE | φ75MM |
| LABEL ROLLER | ≤φ300MM |
| LABEL ROLLER CORE | φ75MM |
| PACKING SPEED | 50-60 Pcs/min |
| OUTPUT COUNT | 6 Figures |
| MACHINE SIZE | 2100X1000X1700MM |
| NET WEIGHT | 500KGS |